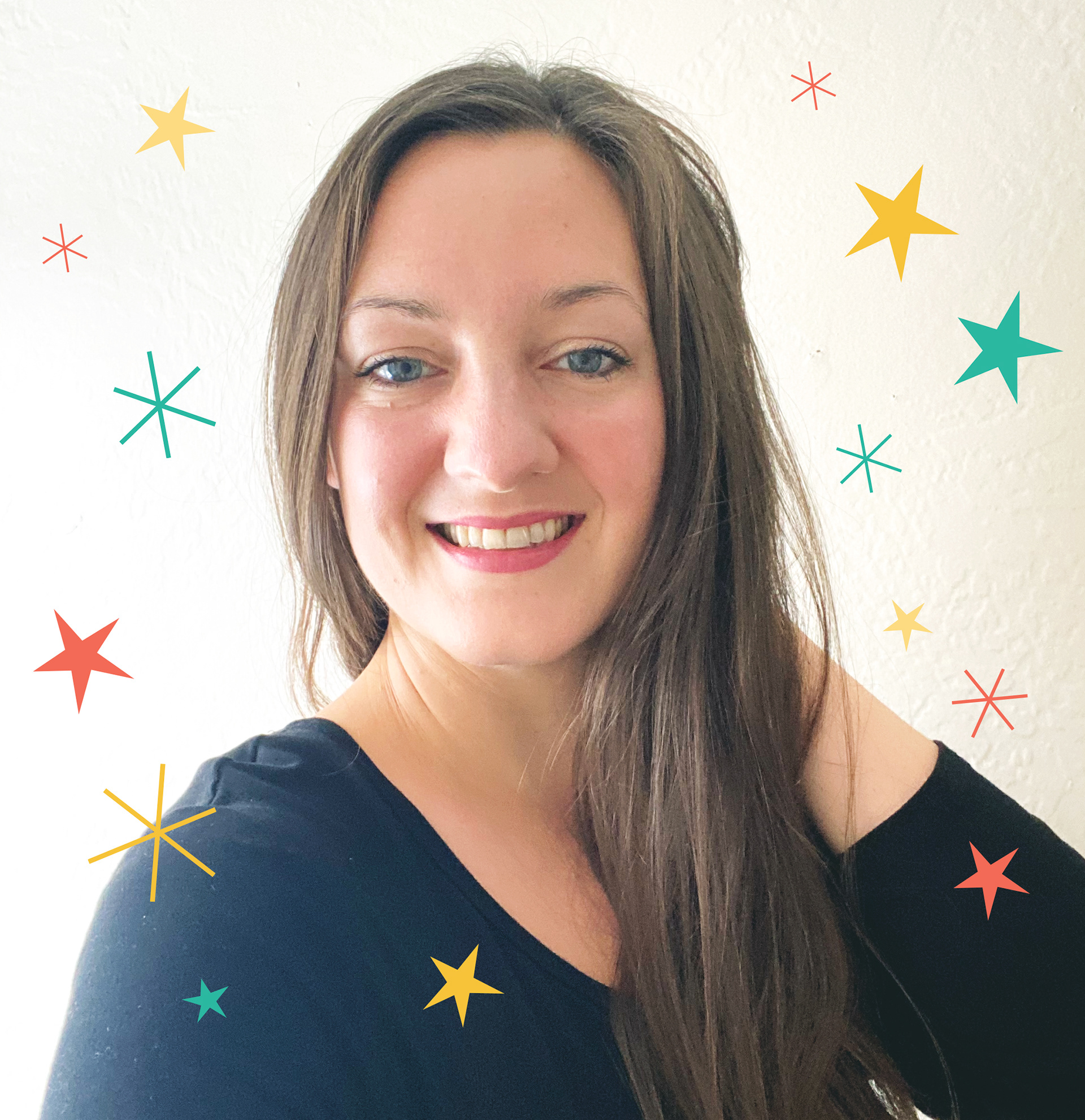 Thank you for visiting my website! I'm an Illustrator and Surface Pattern Designer  who loves creating vibrant and cheerful art. I currently live in Pittsburgh, PA with my husband and my sweet, spoiled dog. I grew up in St. Louis, MO and have been drawing and creating things for as long as I can remember. I was lucky enough to be born into a family with a father who is an Illustrator and art has always been a major part of my life.
I have a graphic design education from Southeast Missouri State University and over the past few years I have taken several online courses to develop my artistic style and skills from Lilla Rogers, Lauren Hom, Shannon McNab and Victoria Johnson. I also am fully addicted to Skillshare!
For the past 4 years I have worked as an in-house graphic designer in the art department of Betallic and Boxco Industries. My days are spent creating balloon and gift box designs that are fun, fresh, and trendy for various occasions and party decorations. You may even see my designs floating in your local grocery or party goods store!
In 2020 I started my own greeting card business, Fox Card Co. What started as a quest to spread some love during my quarantined summer of 2020 has blossomed into a booming small business with over 1200 sales on Etsy. I love helping people send joy through my cards! 
I am a huge nature and animal lover. I adore hiking, sunshine, yoga, treasure hunting at thrift stores, going to concerts and games, camping, road trips and reading autobiographies/memoirs of people that I find fascinating.
A few of my favorite people that inspire me creatively are Maria Bamford, Lisa Congdon, Jim Henson, Roz Chast, Amy Sedaris, and Helen Dardik.
Still reading? Oh good I haven't lost you yet! Since you're still interested, here is a short story regarding how my website got its' name:
When I was three I was staring out the window when suddenly a squirrel quickly sprinted past. I shouted with gusto, "OH! Must be A FOX!". My parents have always loved that little story. Fast forward 27 years later, and I married the love of my life - a man named Jim FOX. My name is now "Anna Fox or..... A. Fox". And to this day, I'm still fascinated by squirrels. So when it came to picking a name for my website, "Must Be A Fox" just seemed like the perfect choice.
Thank you for taking time to read a little bit about me, please visit my contact page, I'd love to hear from you!! 
Below are a few pictures of my other creative hobbies: