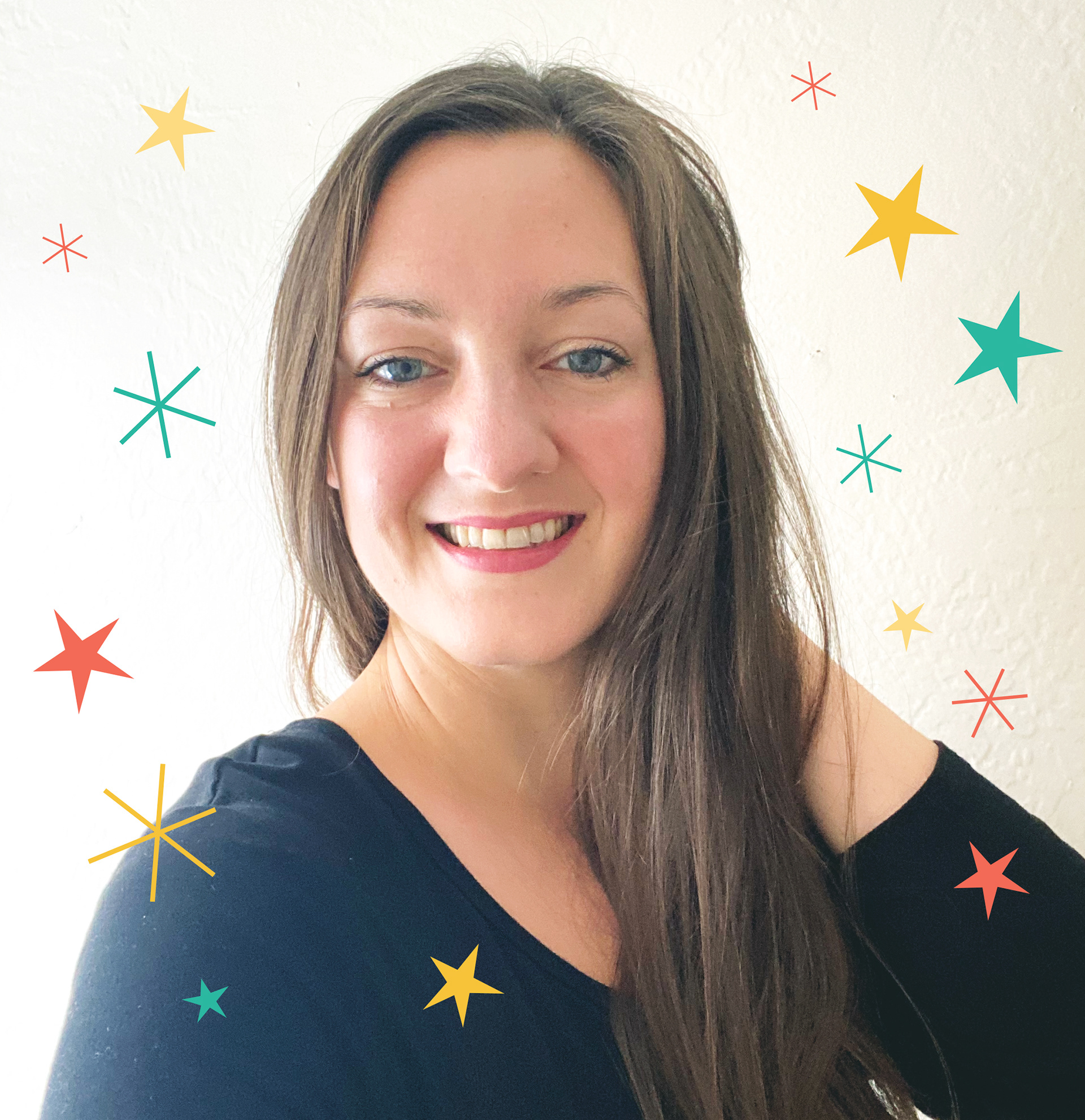 Thank you for visiting my website! I'm a Graphic Artist and Illustrator originally from St. Louis, MO, although I've also lived in California and Pennsylvania. For the past few years I was a graphic artist in St. Louis for a balloon/gift box company where I worked with the art director and new product development team to develop fun, fresh, and trendy designs for all occasions (birthday, graduation, baby, halloween, etc.) In Summer 2019 I moved back to Pittsburgh, PA with my husband Jim and our sweet, spoiled dog Backes (aka Mr. B.)
I am now a freelance graphic artist and illustrator. I love creating art that expresses who I am and I've been making things since I was big enough to hold a crayon. I was lucky enough to be born into a family with a father who is an Illustrator and art has always been a major part of my life. I've dabbled in all sorts of creative endeavors - mosaics, embroidery, crochet, painting, drawing, sewing, tie dying, jewelry making, ceramics, and so much more! I really just love to make things. 
As you can see from my styles of art, I am a huge nature and animal lover. I adore hiking, sunshine, yoga, treasure hunting at thrift stores, going to concerts and games, camping, road trips and reading autobiographies/memoirs of people that I find fascinating.
A few of my favorite people that inspire me creatively are Mary Blair, Maria Bamford, Lisa Congdon, Jim Henson, Roz Chast, Amy Sedaris, and Oliver Jeffers.
Still reading? Oh good I haven't lost you yet! Since you're still interested, here is a short story regarding how my website got its' name:
When I was three I was staring out the window when suddenly a squirrel quickly sprinted past. I shouted with gusto, "OH! Must be A FOX!". My parents have always loved that little story. Fast forward 27 years later, and I married the love of my life - a man named Jim FOX. My name is now "Anna Fox or..... A. Fox". And to this day, I'm still fascinated by squirrels. So when it came to picking a name for my website, "Must Be A Fox" just seemed like the perfect choice.
Thank you for taking time to read a little bit about me, please visit my contact page, I'd love to hear from you!! 
Below are a few pictures of my other creative hobbies: